Cima Health Reviews
What Our Palm Beach Gardens Patients Say
At Cima Health we love when patients share with us their feedback and comments after chiropractic care. Please watch and read our patient testimonials below to see what other people have achieved through their tailored treatment plans with us.
Share your stories too! Click here to send us your feedback so that we can help to spread the word about the benefits of natural Cima Health care.
For more information or to schedule an appointment call or email us today.

Dr. Cima and his team are absolutely amazing! The knowledge, kindness and expertise are top notch. Will definitely keep coming back!

Friendly, kind, and caring and a clean atmosphere!

Well run and helpful. Great staff! Would highly recommend.

My whole family has transition over to ProWellness and it has been a great experience.

I also respect the fact that we were asked if we would like for him to wear a mask and he continues to do so with our kids.

Dr. Parker has been awesome! He is one of the best doctors I have ever seen. He listens well and I feel he truly cares and wants to help you get better (and thankfully I am). I am so grateful a friend referred me to him.

Really great office of helpful and caring practitioners.

I fully recommend Cima Health & Wellness anytime I get the chance!

I found my new place! Everyone is so friendly and the Dr is very knowledgeable!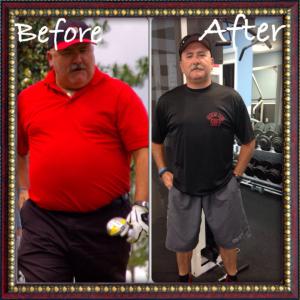 "I came to Dr.Cima 2 years ago overweight with back and neck pain. In 2 years I have lost 86lbs, my back problems are not an issue any longer. My blood work has improved to normal levels, Dr.Cima has helped me get my good health back"
– David P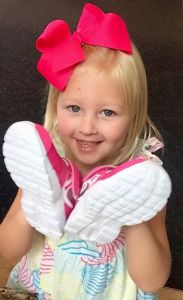 "My daughter, Avery got her first ear infection when she was 4 months old. By the time she was 1, she had over 15 ear infections! Many of them were double ear infections!
We were constantly at the doctor and eventually were sent to an ENT. In September of 2013, when Avery was 15 months old, she had tubes placed in her ears and her adenoids removed. The procedure proved to be effective until March of 2014. That March I took her to the pediatrician because I was not sure why she was acting so fussy. Turns out that the tube in her right ear was starting to come out and was no longer functioning. She received antibiotics and the infection went away. However within another week she had another ear infection. At that point, our pediatrician referred us back to the ENT based on avery's history with ear infections. A good friend of mine recommended that I visit Dr. Natalie at Cima health and wellness! I am so glad we did! We decided to give regular chiropractic visits a shot instead of putting more tubes in her ears. Avery has only had one ear infection in the past 10 months and she never received new tubes! I truly believe that we would have had to have the tubes redone if it wasn't for Dr. Natalie's expertise! We just learned that Avery's other tube is no longer functioning and I am not worried one bit, now that I have Dr. Natalie to help! Thanks, Dr. Natalie! We love you!"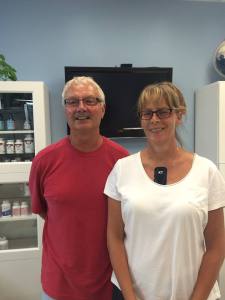 "My name is Lenny M., I have been dealing with back, nerve, and muscle problems for a long time. While on vacation…I needed a chiropractor and fortunately picked Cima Health and Wellness.
I felt so comfortable with Dr. Natalie and as she worked with me, I poured my problems on her and I asked if she could also help my wife. We soaked up all of the advice that she gave us before we left to go home. She then helped us find a doctor near our home that could help us. It's now September and we are back visiting Palm Beach. I have already seen great gains in my quality of life. Both my wife and I feel blessed to have crossed paths with Cima Health and we feel so lucky to be treated by them."

Cima Health Reviews | (561) 775-9111